Here is the info on the 2022 Summer Out-of-School Time Child Care Scholarship: The Department of Public Health and Human Services' Early Childhood and Family Support Division (ECFSD) is providing scholarships to working families of elementary-age children to help cover costs of out-of-school programming/child care for the summer months. Scholarships are limited, one-time grants, with a choice of either $1,500 or $2,500 per eligible child based on a family's summer care costs. This opportunity is made possible by the Coronavirus Response and Relief Supplemental Appropriations Act (CRRSA). ECFSD anticipates a total of 3,200 scholarships to be awarded across the state of Montana. Eligible families have: Parents/guardians engaged in the workforce; Children entering kindergarten through fifth grade in the Fall of 2022; Be able to demonstrate a need for out-of-school programming/child care for the summer; and Not currently participating in the Best Beginnings Child Care Scholarship. There are no income requirements. The application can be found online:
https://www.surveymonkey.com/r/RC7FRB2
. The application opens May 20th at 9:00 a.m. I've also attached a QR code if that's helpful. Applicants will be contacted by their local Child Care Resource and Referral Agency by either the email address or phone number they provided in their application. Awarded applicants will receive a check via mail. Jody Lehman, MPA Child Care & Development Fund Program Manager Early Childhood Services Bureau 406.444.3928

From the desk of the Cafeteria Clerk, Mrs. Strutz: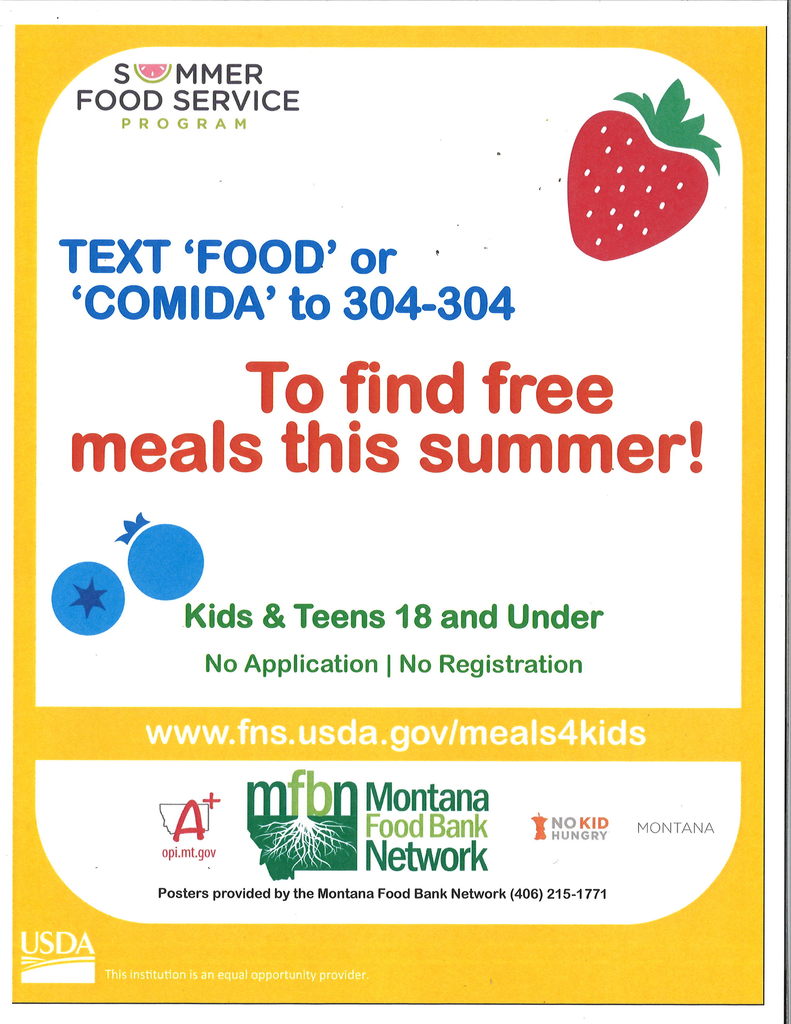 We are looking for a Concessions Manager for next school year. This position receives a stipend and a percentage of the profit. Call or text Maryetta with any questions- 406-390-6390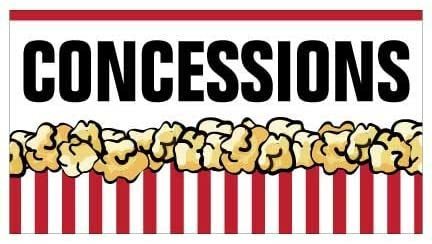 There will be an informational meeting for students in grades 8-11 and their parents regarding the 2023 Costa Rica Trip on Wednesday, May 25th @ 6 p.m. in the concessions area. If you are unable to attend or would like more information, you can visit
https://www.facebook.com/BSHS-Costa-Rica-2023-104284582299969
or reach out to Mrs. Schwarzbach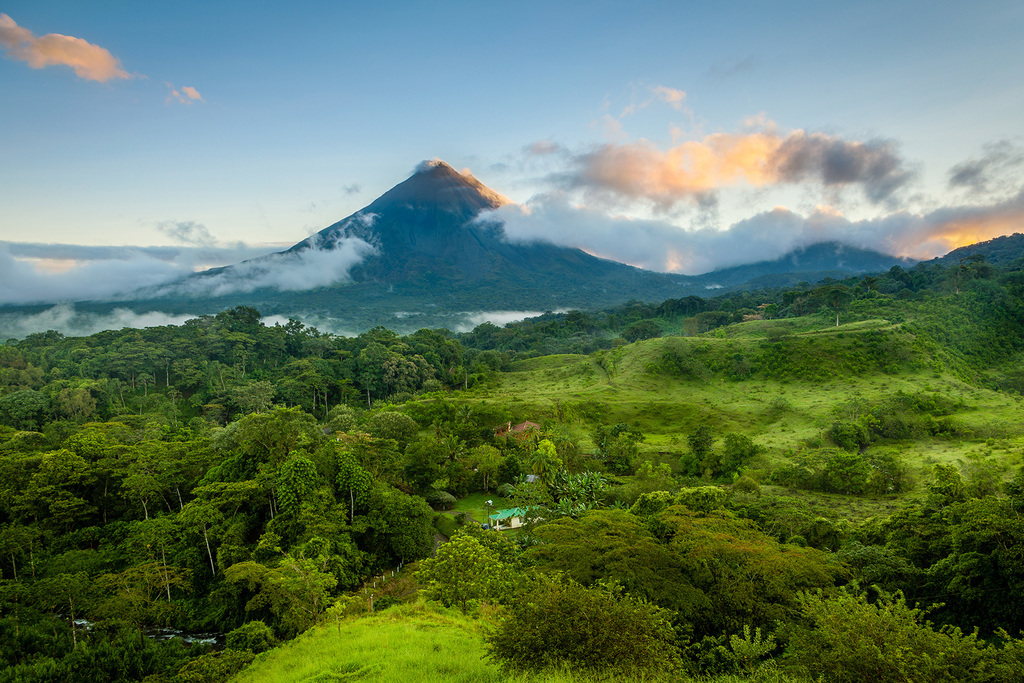 Here is a preview of the upcoming annual F.E. Miley's Extravaganza. You are all invited to join us on Tuesday, May 24. Each class has been preparing for your arrival. Hope to see you!

Lots of great opportunities to come be a Pioneer!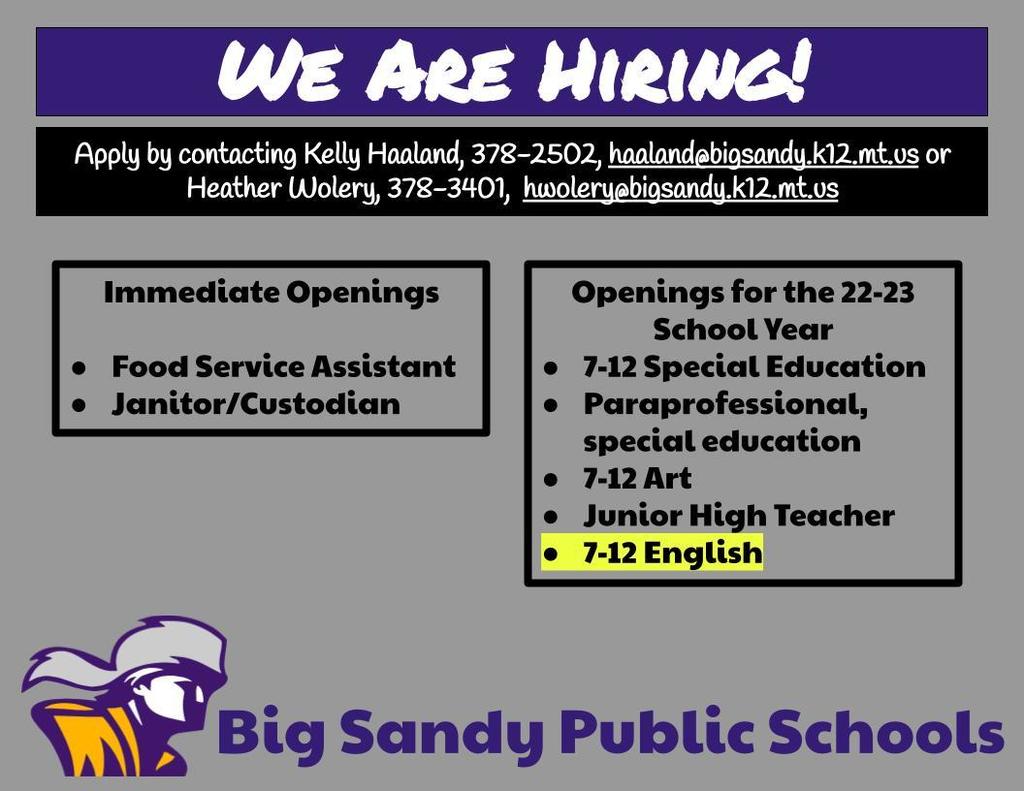 Parents, please watch for this Swimming Consent Form that will be sent home with each child. Please return the form to school as soon as possible.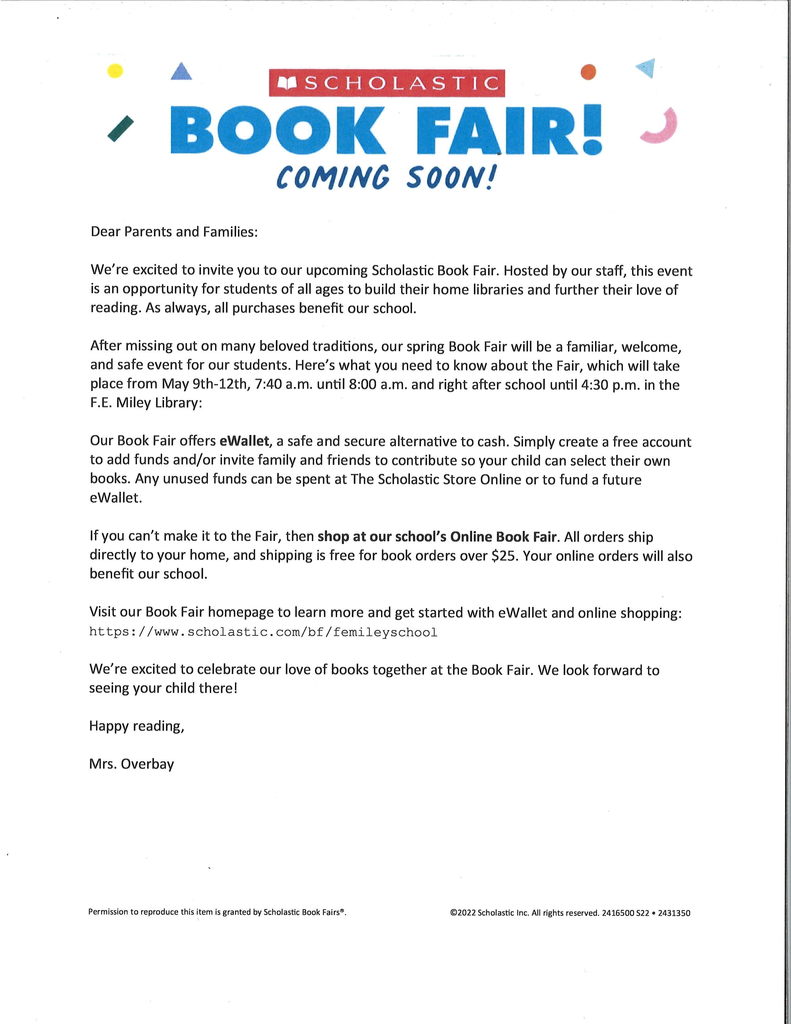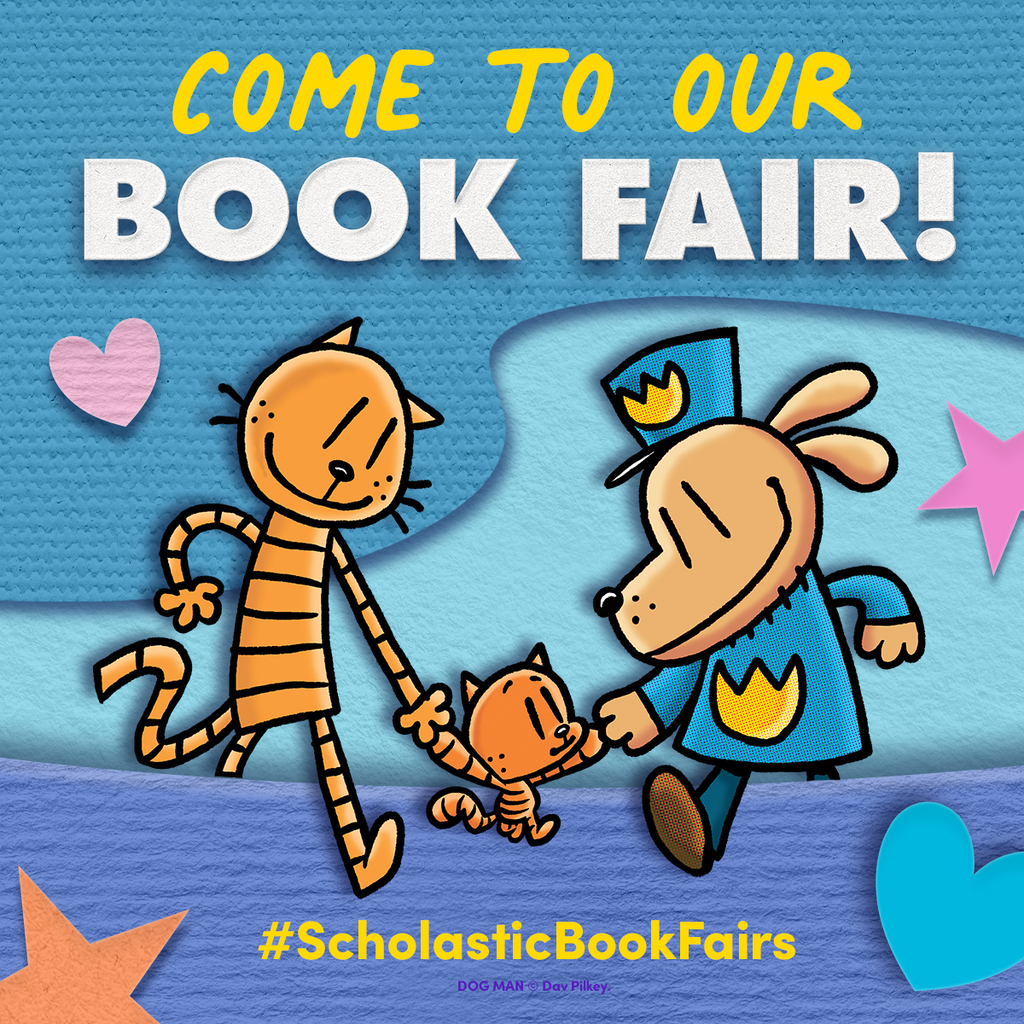 From the desk of Dianna Keane: Parents, watch for the following information concerning the upcoming Missoula Children's Theatre auditions to be sent home with students today.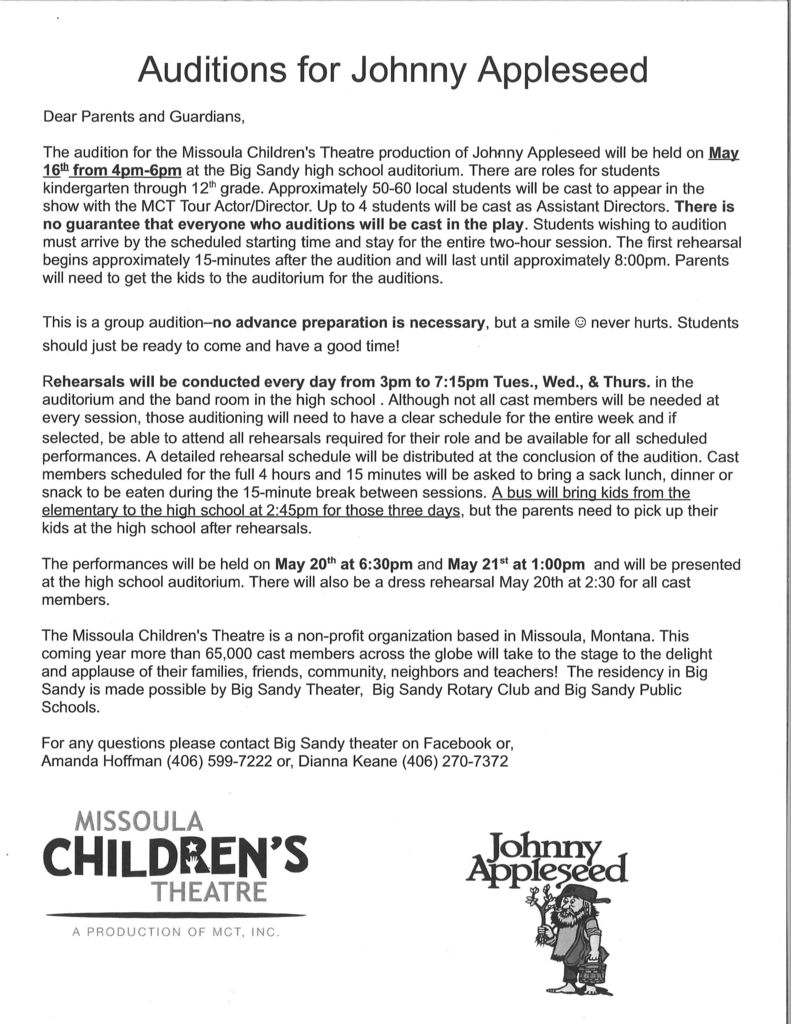 Reminder: We will be running an Active Shooter Drill with the Chouteau County Sheriff's Department at both schools this morning

Big Sandy Schools would like to extend a HUGE Thank You to Big Sandy Organics for all their volunteer work for us lately. They have been helping set up the lunchroom tables at the Elementary for the past couple of months, giving our janitor crew some much needed time to focus on other chores. They have also started working on the High School Track. They removed all the old railroad ties, and have cleaned up the track. THANK YOU for your Service Big Sandy Organics!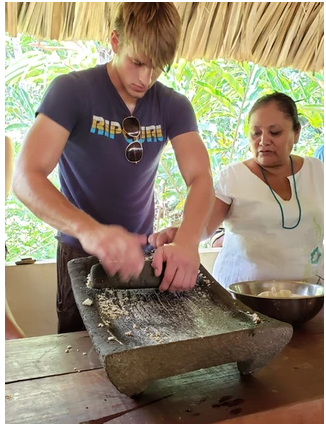 The Annual Sports and Academic Awards Night will be next Tuesday, May 10th at 7:00 pm in the Auditorium. Cookies and Refreshments will be served in the foyer after the Awards.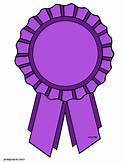 From the library of Mrs. Overbay: Book Fair is next week! May 9th - 12th!! I hope to see you there!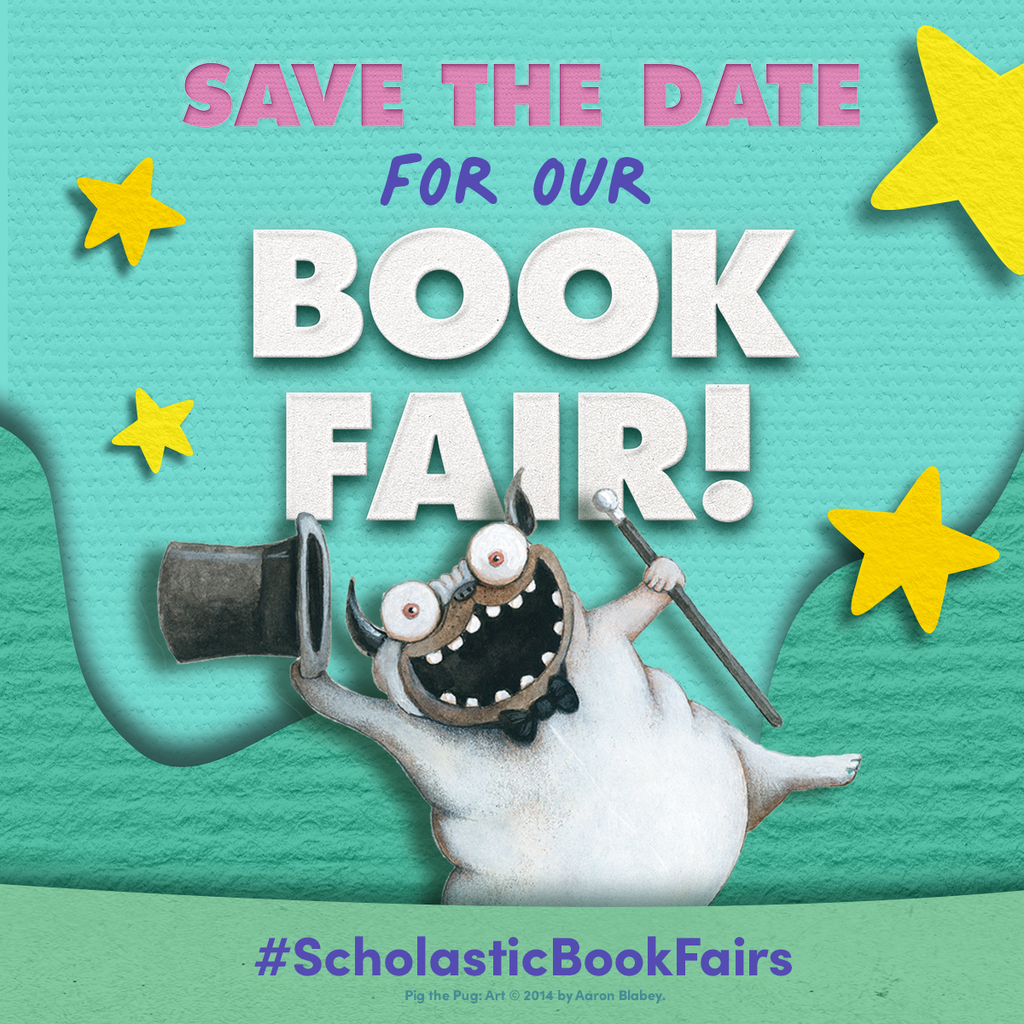 From the desk of Dianna Keane: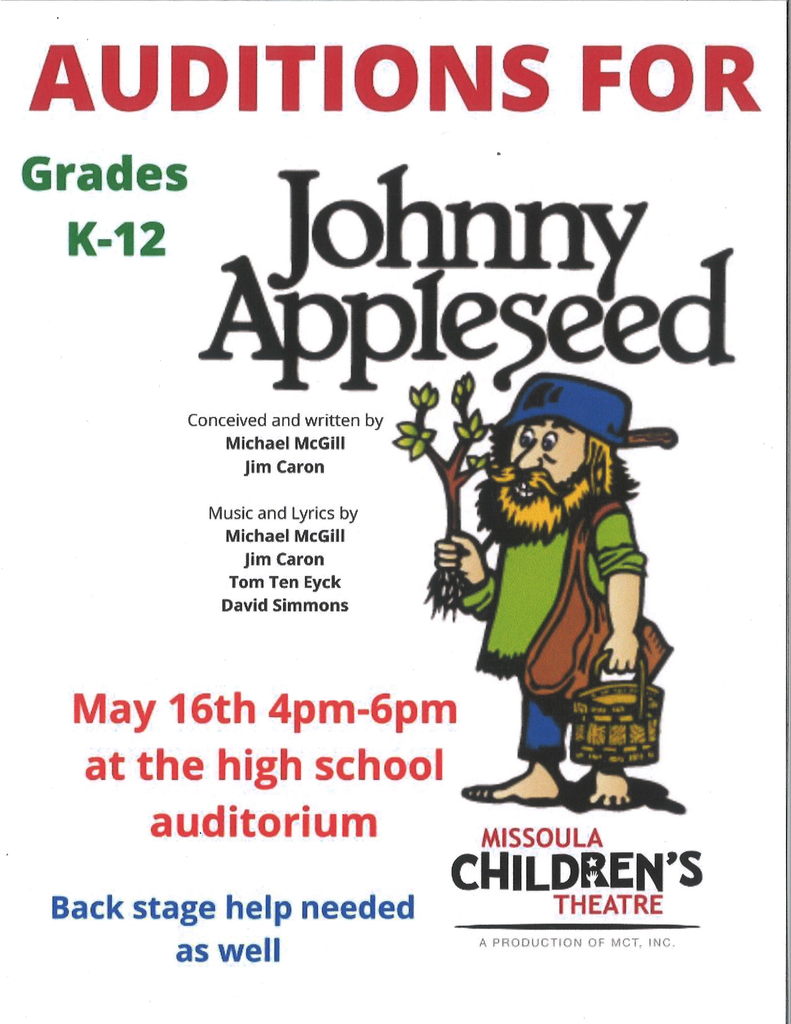 Elementary Parents, watch for this invite/info letter from Mr. Bond concerning the upcoming elementary music concert. Your child should come home with it today. The public is invited to this annual Spring Elementary Program.



Cal Wearly Track Meet for tomorrow, 4/6/22 in Havre, has been POSTPONED due to weather.